High flying leaping deer amazes the internet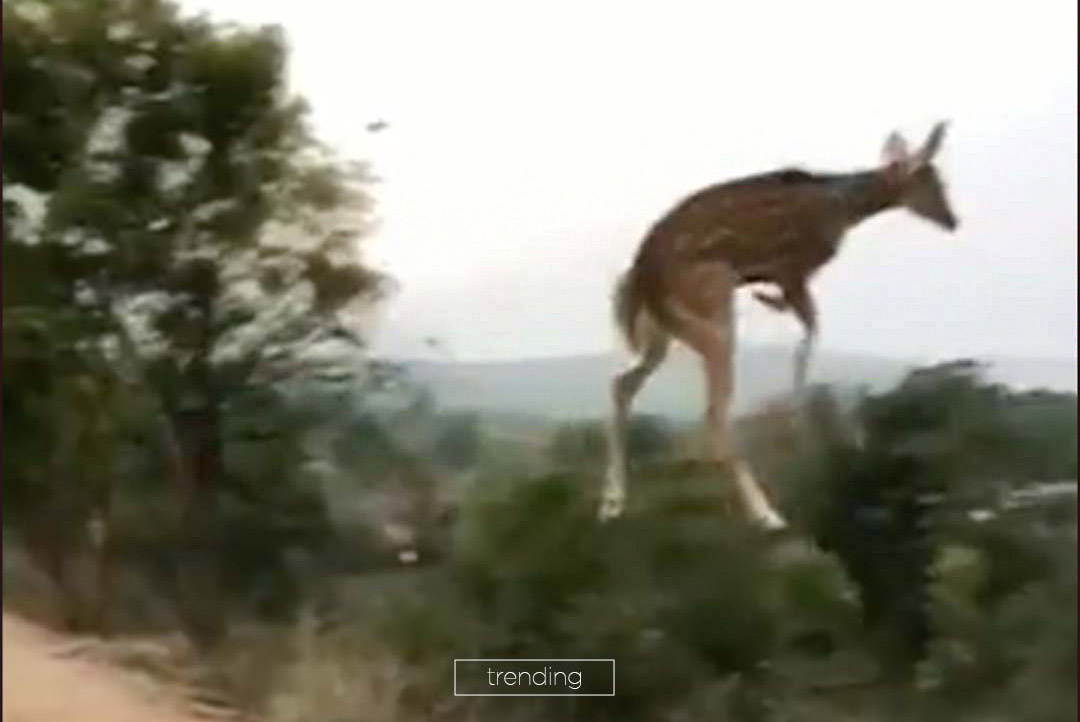 "And the gold medal for long & high jump goes to….."
A deer flying through the air with gravity-defying skills is going viral on the internet.
The incredible video posted to Twitter shows the deer leaping as high as two metres as it crosses over a dirt road in India and has had more than 130,000 views.
Don't worry - the deer appears to have landed safely on the other side and continued on its way. (Presumably to then go and chat to Michael Jordan about a basketball gig!).
And the gold medal for long & high jump goes to.......@ParveenKaswan
Forwarded as received pic.twitter.com/iY8u37KUxB

— WildLense® Eco Foundation 🇮🇳 (@WildLense_India) January 15, 2022
It looks like a scene out of an action movie or walking-on-air Matrix moves - and commenters were quick to show their appreciation for the flying creature.
😂… "It's a Bird, It's a Plane… It's SUPERDEER""!!!..😂🤣

— Grey Skull (@GreySkull9) January 17, 2022
Evolving to be a flying deer.

— ULHAS SODANKOOR BHAT (@ulhascs79) January 16, 2022
Looks like Santa Claus lost one of his American white tail reindeer.

— Ron Bowling (@CapnBoBo2010) January 18, 2022
I have had a deer jump over my Jeep. They truly are Olympic-level high jumpers!

— Divya Vashisht-Kumar (@divvashi) January 16, 2022
I think it scared its own deer little self with that jump. Probably didn't know his own power.

— Jonatha Cooper (@CooperJonatha) January 17, 2022
Image: Twitter/@WildLense_India