Aussie Mum and Son Go Viral After $1300 Kmart Shop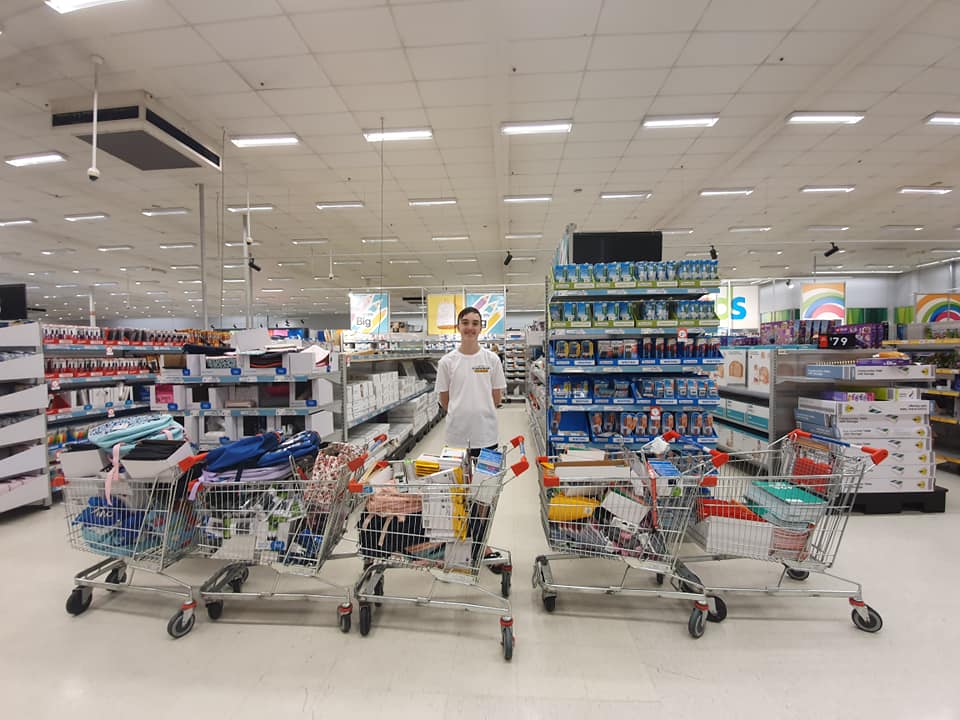 Image Credit @TanyaGlancy Facebook/Kmart Home Decor & Hacks Australia Facebook Group (Screenshot)
You walk into your local Kmart and see two people with five trolleys packed with back to school supplies a week out from the start of the School year, you might jump to conclusions about what they are up to.
But this is a great reminder that not everything is what it seems.
An Australian mum and son duo shopped up a storm in a Brisbane Kmart store stocking up on $1300 worth of school supplies.
The pair loaded five trolleys with school bags, pencils, books, shoes and other essentials to help out families who can't afford to purchase all of the back-to-school requirements.
Posting in the popular Facebook Group Kmart Home Decor & Hacks mum Tanya Glancy shared son Sam's story.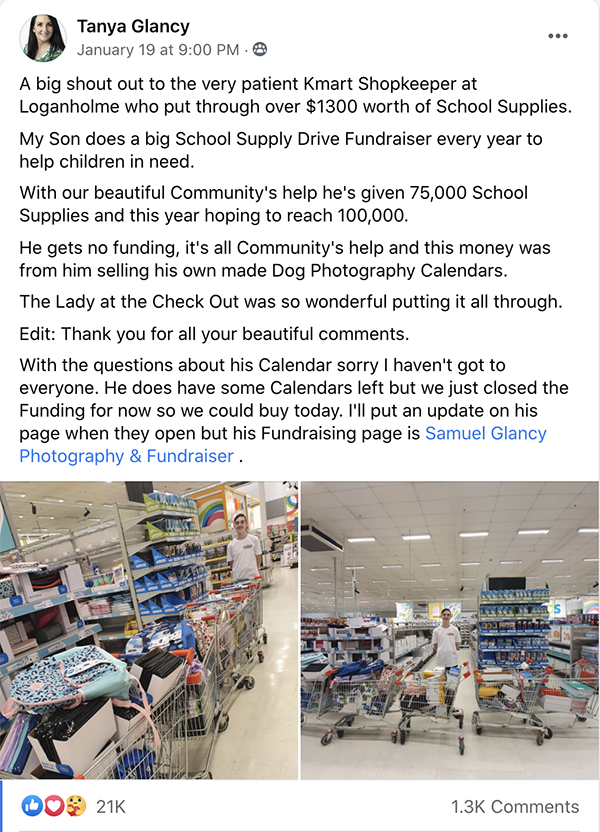 Image Credit @TanyaGlancy Facebook/Kmart Home Decor & Hacks Australia Facebook Group (Screenshot)
You see it was 13-year-old Sam that initiated the shopping trip for his Kids4Kids School Supply Drive that he participates in every year.
"He gets no funding, it's all Community's help and this money was from him selling his own made Dog Photography Calendars," Tanya's Facebook post read.
WATCH HERE AS TANYA AND SAM SHOW YOU WHAT'S IN THE TROLLEYS
Speaking with The Daily Mail Tanya explained further "he makes a calendar every year and donates proceeds to the Starlight Foundation - but this year he kept the money to buy extra supplies, because there are a lot of families doing it tough because of COVID."
To find out more about this amazing teenager and his School Supply Drive head HERE.